I was watching America's Book of Secrets – S02E10 – Presidential Assassins, and @18:57, I spotted hexdump output scrolling behind the images.  Unfortunately, the beginning frames had no obviously unique text: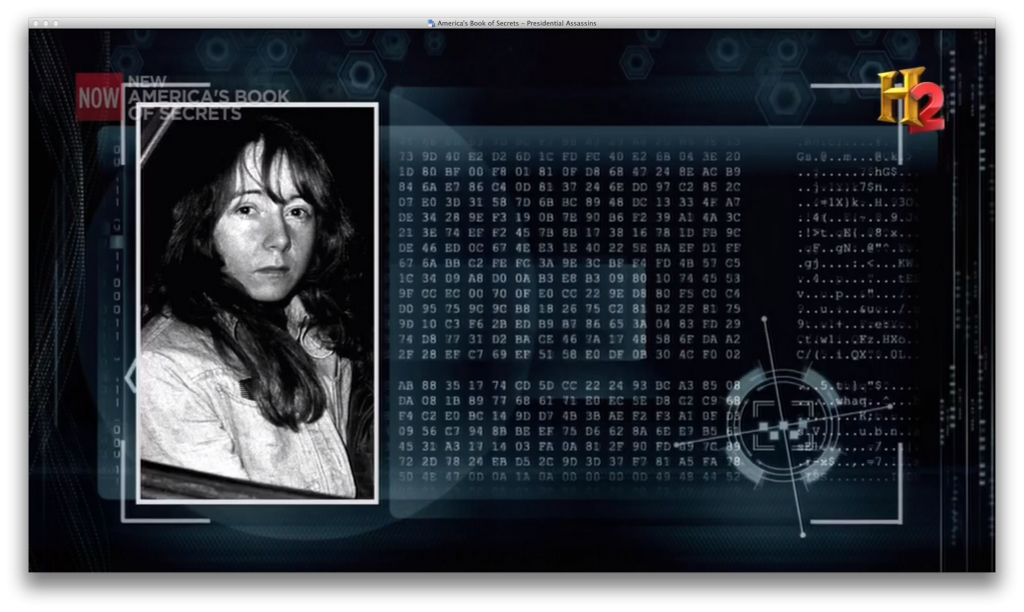 But a few frames later, I spotted probably searchable text "rafrht Alwera":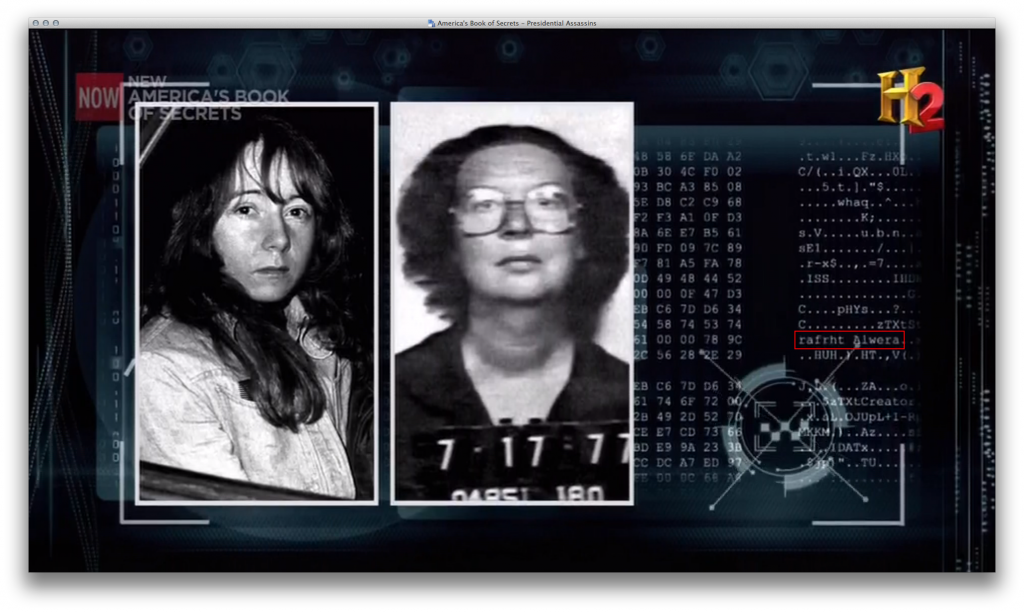 Here is where it becomes strange.  Googling for "rafrht alwera" returns just 1 hit, a PDF file that looks like it also contains hexdump output: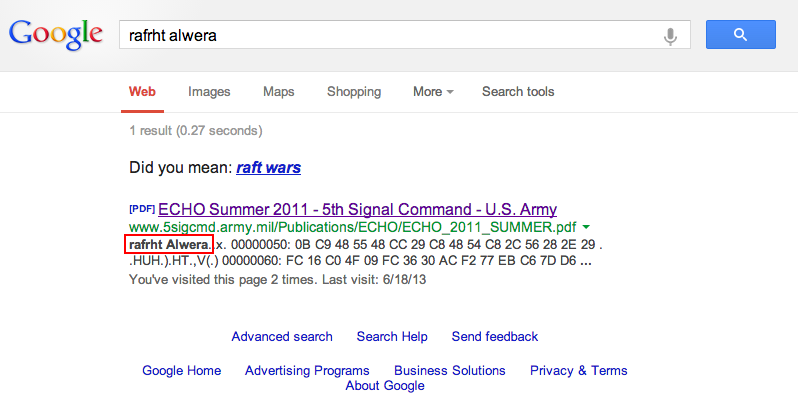 Opening the file in Acrobat and searching for the text "rafrht" returns one match but not the hexdump Google found.

Oddly, hexdump on the PDF does not show any "rafrht". So what did Google and Acrobat find?