SheIn sells the "Black Cross Halter Sexy Bikini" for $11.83 (reduced from $16.67):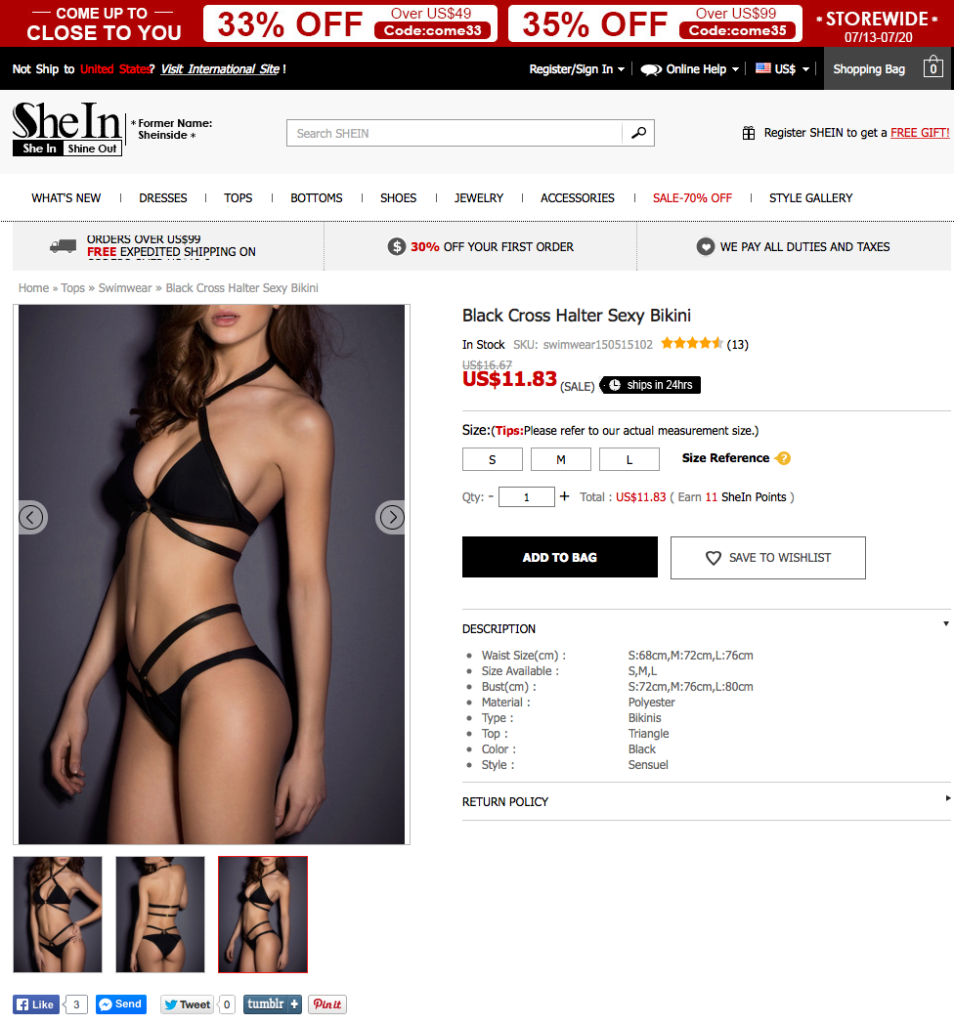 Agent Provacateur sells the "Shelby Bikini" for $140 (reduced from $270). They show the non-cropped version of the photos used by SheIn.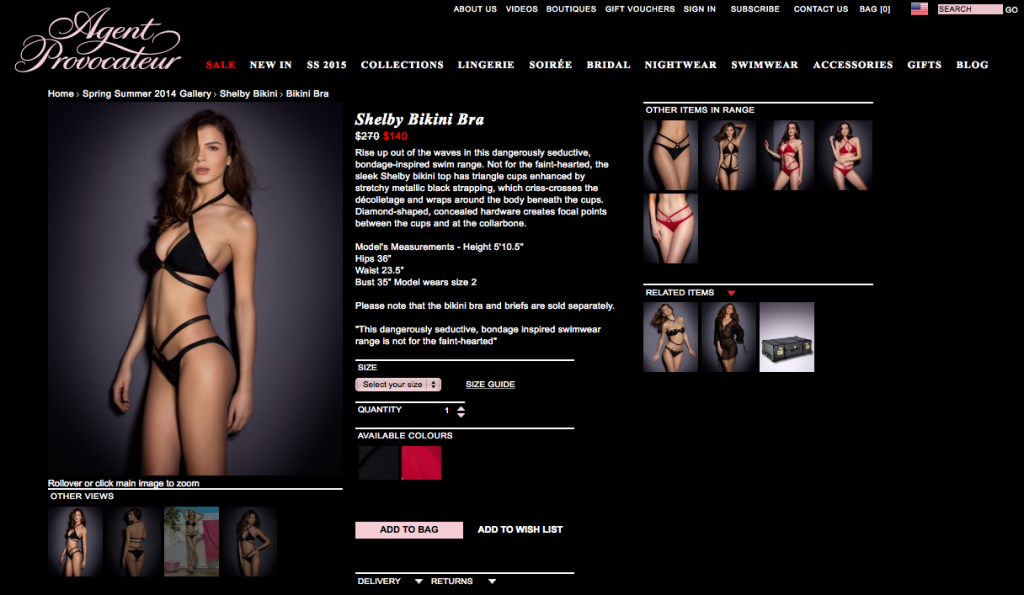 Either they are actually the same bikini and Agent Provacateur has an incredible markup, or SheIn is a cheap knock off. Sadly, I cannot buy both to compare.